Ukraine's agricultural sector grew by 16.7%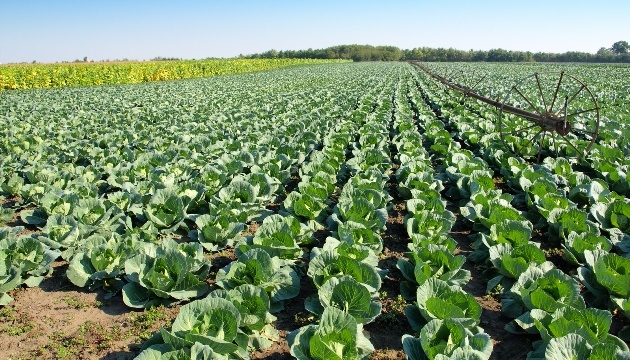 Ukraine's agricultural sector posted the highest 11-month growth rate in 2021 compared to other sectors of the economy – 16.7%.
"The agricultural sector continues to be the engine of the economy, the guarantor of stable export earnings and food security for Ukraine and the world, the hub of tens of thousands of jobs and billions of local budgets ", declared the Minister of Agrarian Policy and Food. Ukraine Roman Leshchenko announced, informs the press service of the ministry.
According to him, more than 10,000 agricultural enterprises and 55,000 farmers have received UAH 4.6 billion in state aid this year.
"We applied new approaches and focused on small and medium agricultural producers in sectors that required even more attention from the state: animal husbandry, horticulture, processing of agricultural products, agricultural machinery. At present, state aid is paid at 100%. , said the minister.
The minister stressed that a sustainable agricultural policy has made it possible to establish record yields, as well as to create more than 30,000 new jobs over the calendar year. He noted that next year, priority would still be given to processing, animal husbandry, horticulture and regeneration as these areas create the most jobs. In addition, they are the most capital-intensive in terms of added value.
In addition, according to the official, the focus will be on a new area: agricultural insurance. It will help farmers operate with more confidence, despite natural and financial difficulties. Land reclamation as a new direction for state support has already made it possible to launch pilot projects in various regions and will be reinforced after the launch of the association of water users in 2022.
old