I was about 13 years old when I heard a true story about an illegal abortion. It happened at a bus depot near my school in the south of County Mayo, in the west of Ireland. Early one morning, a school bus driver arrived for his usual morning route, when he allegedly found bloody evidence of an abortion gone wrong.
At the time – in the late 1970s – this story had an air of foreign film mythology. I don't remember how we heard or knew the reputed source of all that blood in the backseat. I also don't remember a TV report or newspaper.
According to local rumors, the amateur abortionists were urban medical students, one of whom was dating the bleeding girl in the backseat.
Now that's a warning about what can happen when a government legislates a near-total ban on all medical abortions, like the state of Alabama in 2019.
It's not that we Irish girls didn't get pregnant or choose to end. According to a British Department of Health report, from 1980 to 2016, around 170,000 Irish women had a medical abortion from a UK healthcare provider. This does not include women who issued a bogus or non-Irish address. Other women have traveled to Holland, while more recently still others have ordered abortion pills online.
In fact, Irish women accounted for 67.9% of all non-UK resident abortions, and in 2016 alone, a report 3,265 women traveled from Ireland terminate their pregnancies.
As students and active young women, we all knew someone who had to 'get on the boat' – a euphemism for this cross-Channel termination trip which was, until 1992, illegal. Absurdly, until 1985 in Ireland all access to contraception for single men or women was too.. After 1985, at least for us rural women, legal never meant available.
Legal or not, "taking the boat" was a top secret operation. Long before the advent of budget airlines, some women drained their savings for an intercity flight. Others took the overnight ferry and then a British Rail train heading south. A friend I knew stayed with a friend's older sister. Another rented a cheap room in a guesthouse. Both provided an address for the clinic's admission forms.
It was a medical exile, in which one country looked the other way while another provided reproductive health services to women.
Now, I'm concerned that interstate medical exile may be the only option for women in Alabama, Arkansas, Georgia, Kentucky, Louisiana, Mississippi, Missouri, Ohio and Utah – the nine US states who recently passed strict anti-abortion legislation.
I took these Dublin-Liverpool and Dublin-Holyhead overnight ferries. In the 1980s, in terms of speed, comfort or privacy, they were a few notches above a cattle boat. By some combination of luck or fear, I didn't make my way to an abortion clinic. However, looking back, I don't know what haunted my young life most and hampered my sexual and romantic opportunities the most: the specter of this cross-Channel journey or the fear of a pregnancy that would end in a family ban and dismissal. of my government. job.
I was in Ireland last year, May 25, for the referendum to repeal the Eighth Amendment, the law which since 1983 has effectively banned all medical abortions. In a diverse, educated and social media-connected Ireland, pro-life and pro-choice camps have been pushing for their respective victories. However, until the final exit from the ballot box, no one could really predict the outcome.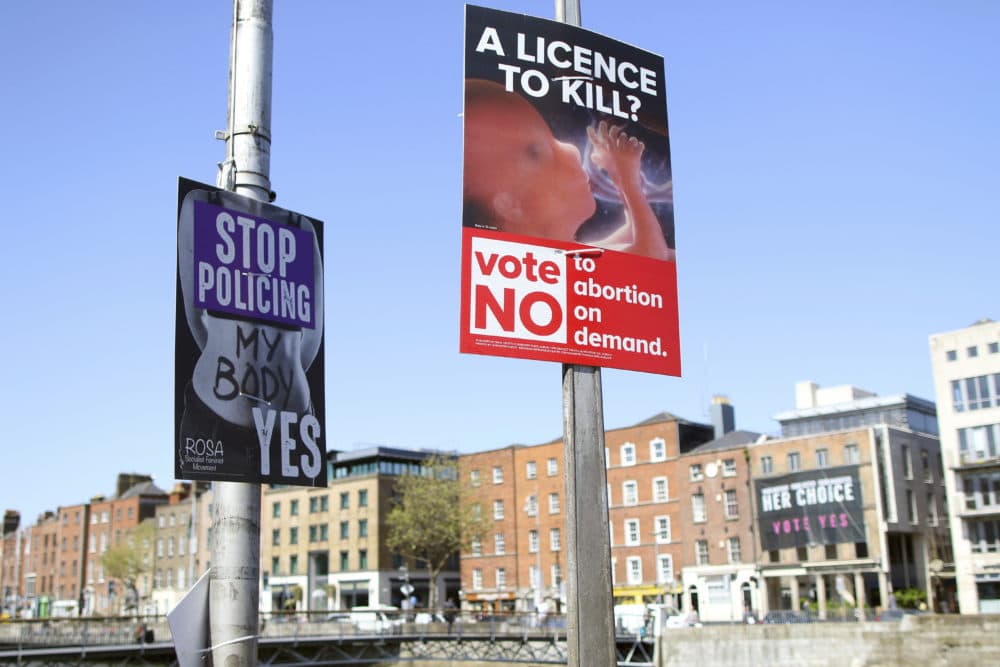 Two-thirds of the Irish electorate voted to repeal, a pro-choice victory that seemed to mark the end of the country's religion-dominated laws and misogyny. Over the next eight months, the government worked to institute legislation that, as of January 2019, allows medical abortion services up to 12 weeks gestation. Beyond that, services are available for cases of fatal fetal abnormalities or when the life and health of the mother is in danger.
A little over a year later, 319 primary care physicians and 10 out of 19 maternity hospitals are providing services. (Among participating hospitals, there is some exemption for staff who have conscientious objections.)
But some access problems persist. In some cases, the mandatory three-day wait for abortion drugs calls into question this 12-week delay – an additional barrier for rural or migrant women. Additionally, following pro-life protests outside some healthcare facilities, legislation has been proposed to provide protest exclusion zones, while some pro-life supporters have created bogus hotlines and telephone hotlines. fake advice websites.
But can the new law and new abortion services in Ireland really erase the Irish government's decades of abdication of medical responsibility from nearly 50% of the country's citizens or residents? Can he ever cancel all those secretive and degrading boat trips?
In the United States, the ability to cross state borders to terminate a pregnancy will only be available to women who can afford to drive or fly, have adequate child care, or reliable at home and who can pay for an uninsured network themselves. procedure.
There will be women who cannot travel, and many of them will come from American states with consistently shameful statistics for infant mortality, antenatal care, child protection, nutrition and education.
So, for women forced to have children they cannot afford, or for children who have been conceived as a result of sexual violence, what new family support services do these nine state governments? are they now trying to deliver?