SAFES seed funding builds agricultural research data capacity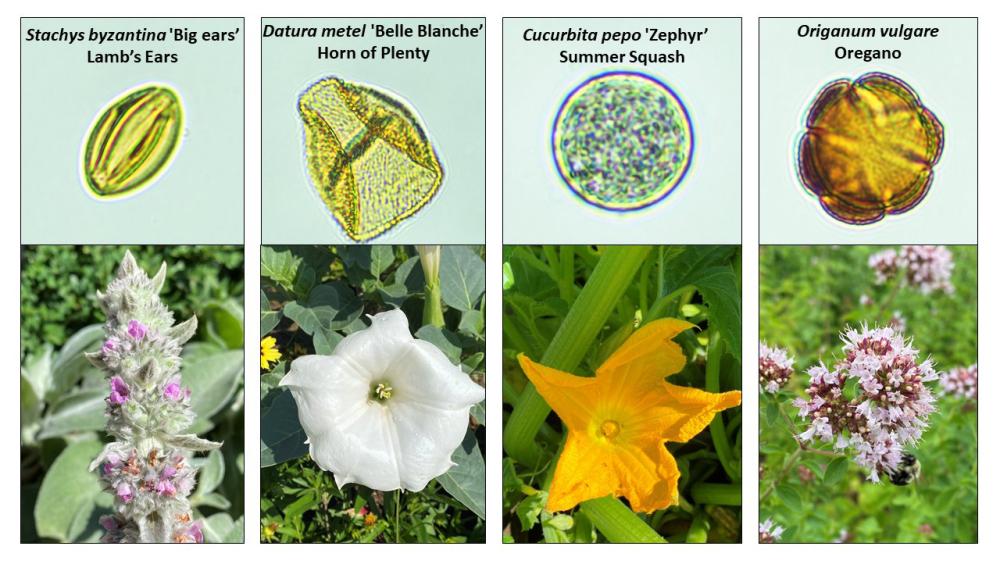 UNIVERSITY PARK, Pa. — Four research teams from the College of Agricultural Sciences have tapped into the computer science and software engineering expertise of the Institute for Computational and Data Sciences (ICDS) to improve research workflows.
Seed funding from Penn State's Institute for Sustainable Agricultural, Food, and Environmental Science (SAFES) was awarded to teams in June 2021 to help explore how the ICDS Research Innovations with Scientists and Engineers (RISE) team could help college researchers overcome challenges in research computing and data science. The RISE team is made up of computer scientists and software engineers who collaborate with Penn State researchers to improve or create research programs that require computer science, programming, data management, data visualization and exploration or supporting workflows.
Move satellite data from personal computers
Light detection and ranging (LIDAR) data is giving Penn State researchers, along with colleagues at the Pennsylvania Department of Conservation and Natural Resources (DCNR), the ability to update maps of Pennsylvania waterways. Jon Duncan, assistant professor of hydrology in the Department of Ecosystem Science and Management at the College of Agricultural Sciences, said this is a task that hasn't been done in decades, and that many many existing stream maps in the state were hand-drawn, dating far back to the 1950s.
LIDAR technology uses laser mapping that captures ground surfaces, building structures, and vegetation features, but it also generates extremely large volumes of point cloud datasets. Creating maps from this data is a heavy task for a desktop computer. Duncan, along with Matthew Royer, Director of the Agriculture and Environment Center of SAFES, sought seed funding from SAFES to alleviate this massive data and computing power lockout. DCNR colleagues in Pennsylvania were also tackling this data, and the available computing power was only able to handle mapping a small area of ​​watershed at a time.
The RISE team helps design and execute a method to move, process, and create maps from these datasets. RISE will also help the team address longer-term storage issues, and Duncan noted that this newly created process will likely be useful for managing future iterations of LIDAR data. "It's been a very collaborative project," Duncan said, adding, "I'm grateful to be working with this team, we're on a really constructive path."
Creation of the first digital pollen library in Pennsylvania
The public is increasingly interested in installing pollinator-friendly plantings to help support their local bees, insects and other pollinators, and these plantings are designed for many types of landscapes, including urban areas, edges of roads and rights-of-way, as well as natural and agricultural areas. However, the choice of pollinator-friendly practices and plantings has been limited by current practical knowledge about which specific flowering plants provide the best support for pollinating insects.
So researchers have turned to the pollinators themselves for clues about the types of plantings they prefer – and those clues often come in the form of pollen collected from the bodies of bees and insects. In some cases, their preferences were surprising and plants considered pollinator favorites were in fact rarely visited. In other cases, researchers struggle to identify exactly which pollen from the plant is stuck to the insects. However, a new web app will help researchers and students anywhere identify pollen.
Natalie Boyle, Assistant Research Professor in the Department of Entomology at the College of Agricultural Sciences, has applied for the SAFES-RISE seed funding program and, with funding from the Center for Insect Biodiversity, will be able to launch the first library of online pollen from Pennsylvania. The library will allow anyone to identify a pollen sample by selecting the characteristics of their sample and comparing filtered results, which will include images of pollen particles and plants. These characteristics can help individuals determine the nutritional and foraging preferences of different bee species and guide the selection of future seed mixes and landscaping practices that most benefit Pennsylvania's pollinator communities.
"We're still sampling pollen and we're also uploading those pollen images and incorporating them into the database," Boyle said, adding that anyone interested in the project can follow along. PSU Pollinators on Twitter to know when the site is launched.
Manage complex data for large teams
As research teams become increasingly diverse – spanning multiple colleges, disciplines, and institutions – their data management needs also increase. The Thriving Agricultural Systems in Urbanized Landscapes project, a five-year, $9 million project funded by the USDA's National Institute of Food and Agriculture (NIFA), strives to understand and create systems economically prosperous and environmentally beneficial farms in urbanized landscapes. The project includes 16 work teams from several institutions, which quickly created a data management challenge.
Rather than relying on scientists to try to optimize a solution, Dave Abler, professor of agricultural, environmental and regional economics and demography at the College of Agricultural Sciences, applied for SAFES seed funding to help establish a streamlined solution. data management and storage. Margaret Frederick, Thriving Ag project manager, noted that the number of people involved, the different data formats and the amount of data created were a challenge when it came to effectively sharing datasets among members of the 'team. Members also had their own data storage preferences, with files spread across personal drives and the computers of multiple organizations. The ICDS-RISE team is working to create a long-term, scalable data management plan that will not only streamline datasets for current team members, but also provide a long-term platform that is both publicly available and compliant with any restrictions that apply to each dataset. Frederick said the framework being built by the RISE team could be valuable for other large, multi-institutional teams dealing with big and diverse data.
Simplify the capture and use of crop pest data
The density and activity of several moth species that exhibit strong migratory behavior affect the timing of management inputs in vegetable crops. The team behind Penn State's PestWatch program has been monitoring and mapping sightings of these pests on crops since the 1990s. With PestWatch, growers can access high-quality visualizations of pest data on the platform. web form of the project. However, the platform itself needed to be modernized and the project team saw the ICDS-RISE seed grant program as an opportunity to use RISE's software engineering expertise to make the platform more impactful for today's users.
The PestWatch web interface was limited due to an older data structure; for example, extracting data from PestWatch had to be done manually by an administrator. Shelby Fleischer, professor of entomology at the College of Agricultural Sciences, proposed an improvement project to SAFES that would move the platform from a single-point data entry method to one where the data was integrated into the program. regional Integrated Pest Management (IPM). The ICDS-RISE team is working to help PestWatch enable users to submit data from their own data files, query data and get output in a wider variety of useful formats, and create a method for capturing mobile data.
The ICDS-RISE team, with design input from several northeast states, is on track to have the PestWatch data stream running through the supported southeast regional IPM center with capacity mobile data input. Over 200,000 historical data records have been transferred and retained, which will allow for data mining. Data will be transferred nightly to a redesigned interactive map visualization tool on a virtual server designed to maximize utility in expansion programming and more quickly visualize dynamic time series at point, local and regional scales.
Seed funding available for new projects
Faculty in the College of Agricultural Sciences are invited to apply for the 2022 SAFES-RISE Seed Grant Program. Full, tenure-track, and term faculty who hold a half-time or longer appointment at University Park or Any Penn State Commonwealth campus is eligible to apply. Proposals may support new or existing research programs that aim to increase research impact, develop faculty expertise in data and informatics, or overcome barriers to the implementation of such programs. Projects can utilize RISE's expertise in building data management platforms, computing, programming, data visualization, and data mining. Applications are due May 10, and the full RFP with additional details on the Seed Grant program can be found on the SAFES website. For questions, email [email protected]