Michigan State University grant receives $4 million grant for agricultural research on MSMEs in Nigeria and Tanzania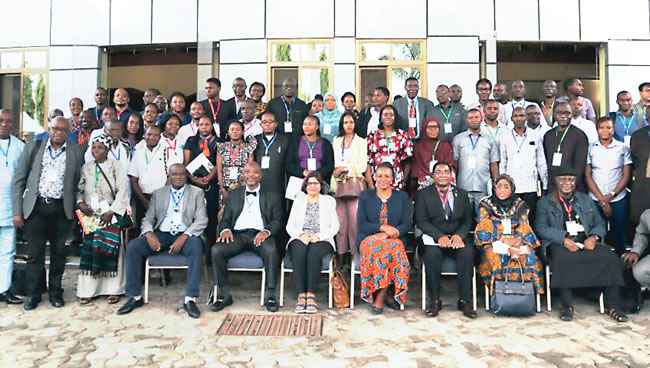 An associate professor in the Department of Agricultural, Food and Resource Economics at Michigan State University, Saweda Liverpool-Tasie, has won a $4 million grant from the Bill & Melinda Foundation to conduct research on various agricultural value chains.
The five-year grant will fund collaborative research on micro, small and medium enterprises (MSMEs) in Nigerian and Tanzanian agribusiness value chains. Liverpool-Tasie will lead the research team in the in-depth study of several specific value chains, such as fish or tomatoes.
Speaking shortly after the grant was awarded, Liverpool-Tasie said: "I'm really excited about the grant. It allows us to go further in our work to understand how the supply chain environment in Africa is contributing to the rapid transformation of food systems on the continent and the implications for upstream farmers as well as downstream consumers.In this project, we will pay particular attention to how MSMEs along supply chains food supply can be supported to increase the availability of affordable, safe and nutritious food.
Food Security Group co-director Dave Tschirley said: "I can't think of anyone better suited to lead this cutting-edge research. Saweda is unwaveringly committed to the highest quality rigor in its research, emphasizing real-world policy relevance and doing its research and outreach jointly with local partners in a way that helps them to strengthen their own capacities. We are delighted that the Gates Foundation has recognized his world-class talent and commitment to doing things the right way.
Gender will be an ongoing priority throughout research on MSMEs in agrifood value chains, examining patterns in trading systems, different challenges for men and women, and potential interventions that may need to be tailored. to be inclusive for both genders.
Dr Liverpool-Tasie was recently appointed to the Board for International Food and Agriculture Development (BIFAD) by President Biden. His work focuses on reducing poverty and improving access to nutritious food by improving the productivity of smallholders.