Lucy Godden-Payne, owner of small business Amber Pixie Crafts, hosted the event at St George's Parish Hall on Saturday, July 10, from 10 a.m. to 4 p.m., and hopes it becomes a monthly fixture.
She said: "New Mills is a very creative place, with a lot of smart people with small businesses like me, so I thought it would be a good idea to have a market where people can showcase what they want. did.
"The response has been very positive so far in terms of the number of enthusiastic and interested people. I posted a post on Facebook that got a really good response. All 14 stands were booked straight away and I have a waiting list for the next one if all goes well.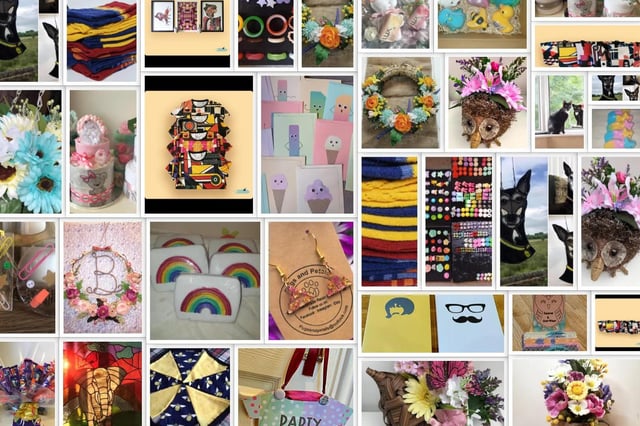 New Mills' premier craft market will feature over a dozen small businesses producing gifts, cards, ornaments and more.
Craftsmen lined up for the First Market include people making stained glass, resin key chains and jewelry, chocolate bouquets, bath bombs, wax melts and reed diffusers, fabric streamers, throw pillows, lambswool socks, greeting cards and more.
The event will comply with all applicable Covid security guidelines.
Lucy, 35, also works part-time for her husband's software development company and has developed her own business from a hobby of caring for their two children.
Amber Pixie Crafts started with a single bookmark about three years ago and before Covid had grown to sell gift cards and handmade souvenirs.
Event planner Lucy Godden-Payne.
Lucy said: "Like a lot of small businesses, things have really changed over the last 18 months and some of the places I used to sell are not back to normal yet.
"But it gave me a chance to sit down and think about what I really wanted to do, and I would like to focus more on market development. I will have my own booth there too.
She added, "I know a lot of people who make things, and it's a way for them to come together in one place.
"Hopefully we can generate some buzz about it, and it might even encourage more people to embrace hobbies that they could turn into a small business."
"In these confusing and disturbing times, local journalism is more vital than ever. Thank you to everyone who helps us ask the questions that matter in take out a subscription or buy a paper. We are all fighting together.– Louise Cooper, editor.