IST Intern Provides IT Support to End Users for USDA's Agricultural Research Service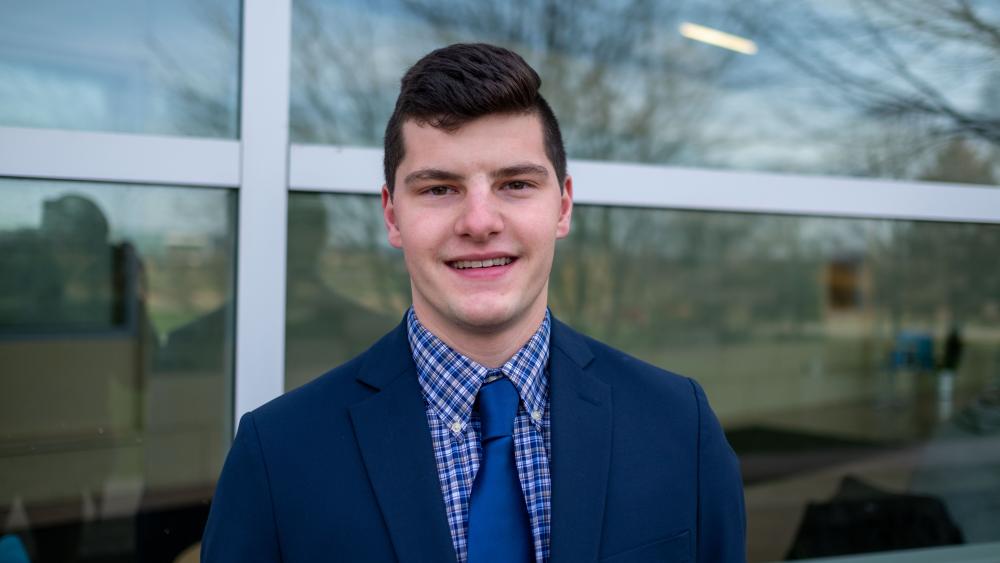 (Editor's note: this is the fifth in a series of stories highlighting College of Information Science and Technology students and their summer internships.)
UNIVERSITY PARK, Pa .– After securing an internship with the United States Department of Agriculture, Agricultural Research Service, Bailey Rumford was informed that the National Internship Program (HNIP) of the Hispanic Association of Colleges and Universities ( HACU) would sponsor his internship. The HACU would bring additional benefits to his experience, such as professional workshops.
HACU and USDA have a partnership agreement that connects students from different backgrounds with paid and supported internship opportunities. Most of the internships that HACU offers or sponsors are with federal government agencies.
"HACU is a team that has already gone through the same process I went through with an internship in the federal government," said Rumford, who will be a senior this fall to study enterprise technology. "It has allowed me to be part of several organizations that I would not particularly fall into or have had the opportunity to be part of without HACU. The people within HACU are here to help you succeed beyond your expectations despite any challenges that may be encountered.
A typical day at Rumford Internship includes providing organizational IT support to end users for hardware, software, VPN connectivity, mobile hotspots and associated systems. It also records and documents device inventory, license and warranty information. The College of IST has provided Rumford with the skills he needs to be successful in his role.
"I think I was chosen for this internship position because of my established computer skills through other personal experiences, previous internships and things I learned in class," he said. declared.
While coordinating and collaborating with supervisors and other administrators within his department, he also offers Microsoft Office 365 support solutions as well as instructions and tutorials for the procedures for installing, configuring and maintaining the systems. terminals.
"Being able to connect, communicate and work together to solve problems has been a huge addition to my experience in the classroom and at university," he said. "These are very important aspects of my internship and my daily business activities that I noticed. "
He added, "The College of IST teaches us strategies and practices for mastering these areas and has extended these areas to class group projects, extracurricular activities, club participation and leadership positions on offer. "
After graduation, Rumford plans to work in the IT field, as a consultant, specialist, administrator or project manager. He looks forward to being able to share his knowledge, help and understanding with others, as well as providing the necessary solutions while being able to learn new skills.
"This internship experience gave me a good understanding of how the business environment works, especially government, and provided me with first-hand experiences in the professional IT field," he said.
Rumford said that in addition to what he learned in class, the connections he made along the way and the opportunities offered by college and university have benefited him professionally and personally. He is a member of IST diplomats and Gamma Tau Phi, IST's honor society. During his internship search, he also took advantage of the resources offered by the Office of Career Solutions and Business Engagement at IST and Nittany Lion Careers.
"Professors, administrators, counselors and other students are always very willing to help you and help you succeed," he said. "The College of IST always hosts events and workshops to enhance your experiences as an individual to prepare you for your future endeavors."