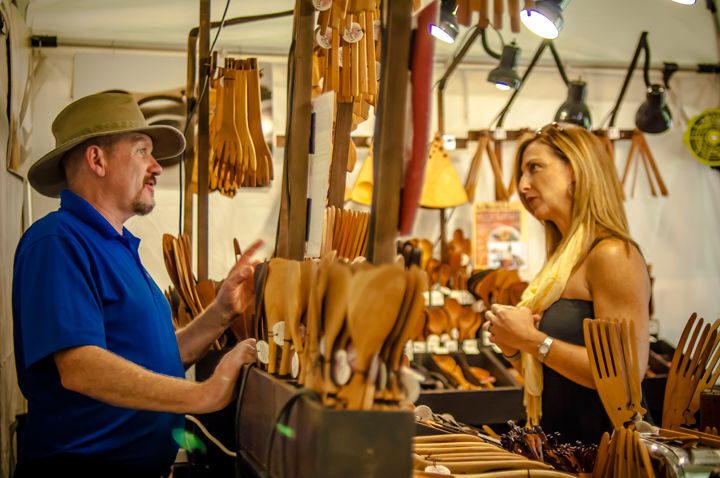 LAKE GEORGE – A new craft fair will be held at the Festival Commons at Charles R. Wood Park later this month.
CraftProducers, which has hosted a series of high-quality arts and crafts exhibitions across New England for more than 40 years, will host the Lake George Art & Craft Festival from July 30 to August 1.
The show, which will feature more than 100 handpicked artists, artisans and specialty food makers from across the region, began 42 years ago as the Southern Vermont Art and Craft Festival in Manchester, Vermont. The festival was moved to Bennington, Vermont, in 2013 and has now found a new home in Lake George.
"Lake George benefits from the large population of the Capital Region who appreciate crafts, and the influx of tourists should ensure a strong participation of craft enthusiasts to support the exhibits," said Tim Cianciola, the organizer of the festival, in a statement.
"We are excited! " he added.
The festival will feature wine producers and distillers from across New York City, along with a variety of dining options including wood-fired pizzas, burgers, smoothies, and Jamaican jerk chicken, among others. The Adirondack Brewery will also serve a selection of beers from its craft menu.
Live music will be played throughout the day, according to a press release.