Agricultural research is vital for sustainable food systems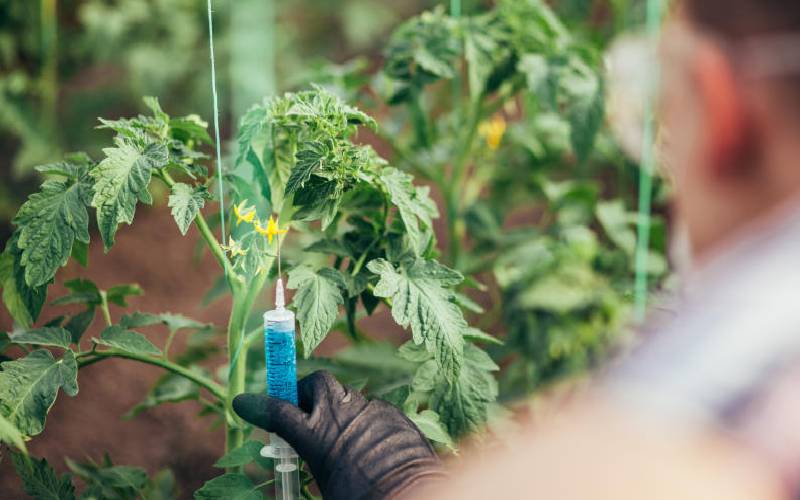 There is a paradigm shift in the agricultural ecosystem compounded by the challenges of climate change, a growing world population, pressure on land and water, diet-induced health issues and pandemics such as Covid -19.
This has led to a consensus that conventional agriculture does not provide all the solutions to these challenges and that there is a need for collaborative agricultural research along the agricultural value chain with the aim of strengthening the food system, improve production, improve food security and improve livelihoods. .
This was the harmonious tone of all the speakers from academia, government and the private sector during the first virtual roundtable organized by JKUAT and the Biovision Foundation, on April 14, 2020.
The virtual meeting, titled Transforming agricultural research funding towards sustainability, aimed to provide substantive insights into the state of agricultural research funding flows in sub-Saharan Africa and how they shape food and agricultural pathways.
The Chief Executive Officer (CEO) of the Biovison Foundation, Dr Frank Eyhorn, said research institutes, government and donors need to find alternative models for agricultural research, especially when it comes to funding.
Dr. Eyhorn believes that to have sustainable agricultural research, we need well-coordinated resources, longer funding cycles and structured investments in agricultural research.
"To accelerate this change, it is necessary to move to long-term pooled financing models; co-design projects with beneficiaries; increase the share of financing; and increase transparency in how projects are funded, monitored and measured for impact," Dr Eyhorn said.
Director of the College of Agriculture and Natural Resources, Professor David Mburu, said the agricultural ecosystem must understand that universities and research institutes are centers of knowledge that create technological innovations to drive growth and development. development in a country.
"To strengthen our food systems and improve food security, we need partnership and multidisciplinary research to deliver quick wins and solutions to societal and industry challenges," Prof Mburu explained.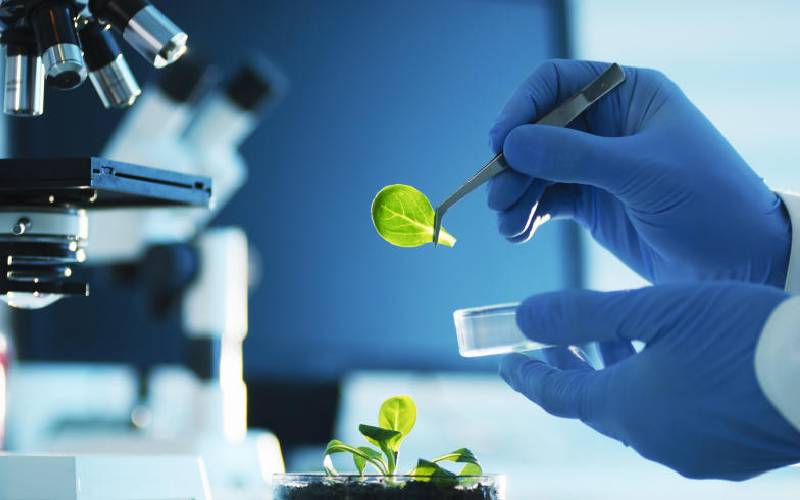 Echoing the Principal and Deputy Director of NACOSTI, Professor Walter Oyawa said there was a need to invest adequately in multidisciplinary and multisectoral research and to take advantage of emerging technologies to find solutions to the challenges facing society. confronted.
While acknowledging that research funding has stagnated in 2020 and 2021 due to the pandemic, the CEO of the National Research Fund, Dr Jemima Onsare, said agricultural research has always taken up most of the budget of country's research, adding that "Kenya has a robust national innovation and research system, political will and capable partners that agricultural researchers can rely on for sustainable development.
KALRO's Deputy Managing Director for Crops, Dr. Felisters Makini, said the research ecosystem needs an appropriate and structured research funding strategy, complemented by government policies to meet the challenge. insufficient research funding and weak links between researchers and research institutes.
"As KALRO, we have encouraged collaborative research and peer-to-peer partnerships to enable us to be aware of ongoing research activities in the country and to strengthen ties," said Dr Makini.
Deputy Director of Agriculture, Ministry of Agriculture, Jane Wambugu, said there was a need to look for other forms of food to supplement the Kenyan staple, maize, saying population growth rapid growth, poverty, unsustainable production systems and climate change are the biggest challenge for sustainable development. production, consumption and food habits.
"To contribute to food security, improve nutrition and improve livelihoods, blending maize flour with underutilized high-value crops is vital," Wambugu said.
To effectively support the food system through research, Biovision Foundation Project, Advocacy and Policy Manager Dr Charlotte Pavageau said government and policy makers need to build bridges between different parts of the food world. research while leveraging the benefits of agroecology by measuring food system outcomes holistically.
The virtual roundtable was moderated by the Dean of the School of Food and Nutrition Sciences, Professor Daniel Sila, and is the first session in a series of three.
The roundtable series aims to analyze the ratio of investments in agricultural research in quantitative terms, and also sheds light on the political economy behind these investments to identify an opportunity for change.