AGRA praised for its investments in agricultural research in Africa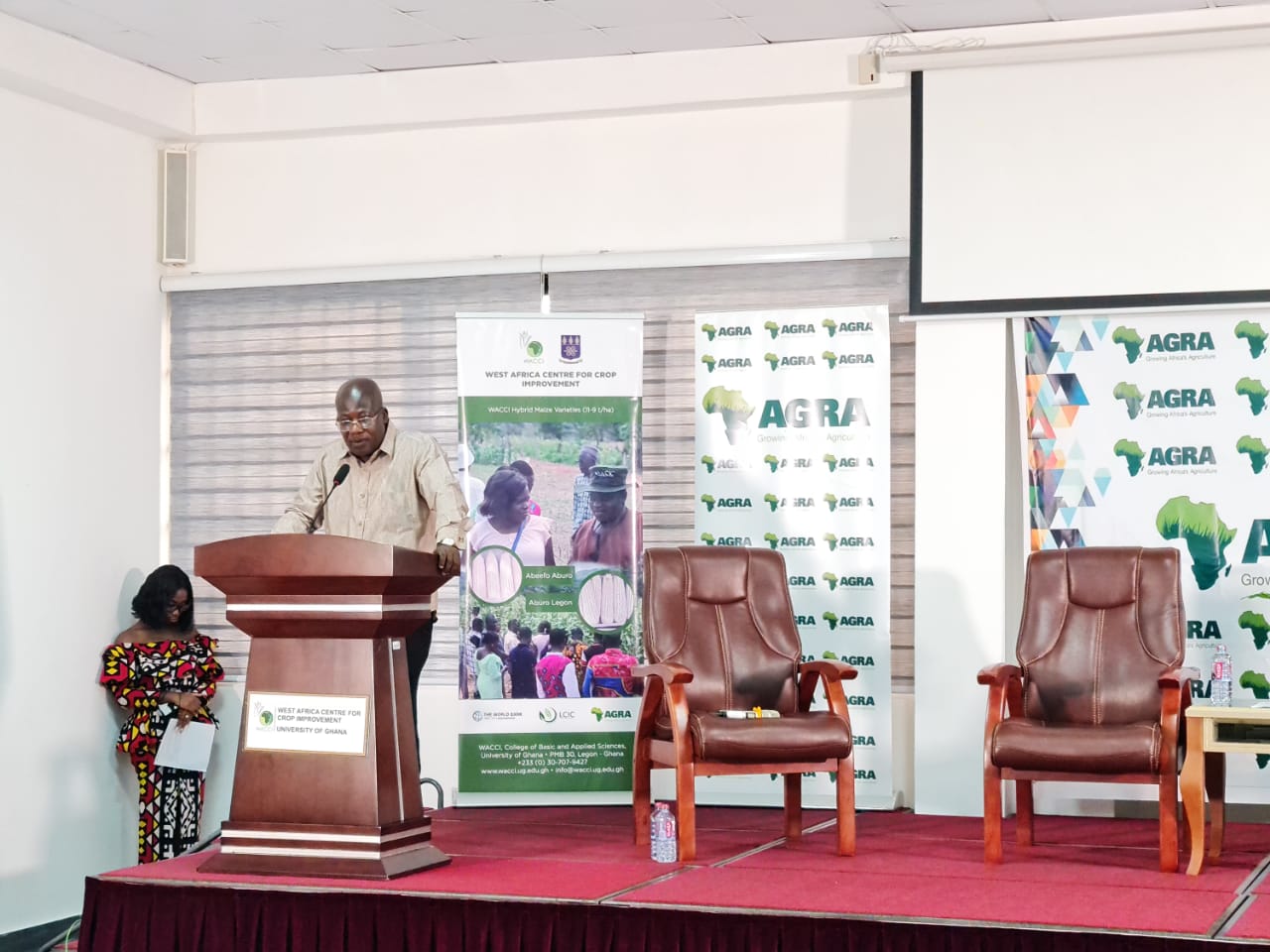 The founding director of the West Africa Center for Crop Improvement (WACCI) at the University of Ghana has praised the Alliance for a Green Revolution in Africa (AGRA) for its investments in agriculture-focused research.
Professor Eric Danquah says the investment is paying off and helping to improve food security in Africa.
"I would like to commend AGRA for the boldness of establishing WACCI. The boldness of establishing WACCI by AGRA in 2007 is what has brought us this far and we cannot commend AGRA enough," said he declared.
"WACCI is one of the world's leading institutions for training PhDs in plant breeding. One of the biggest in the world. If you look at our track record, we've earned 95 doctorates in the last nine years. In fact, a number of them will also be graduating this year," Professor Danquah noted.
"Our graduates working in 14 African countries have released over 160 varieties to farmers. They have also attracted over $35 million to their research establishments. So immediately you can assess the value of a quality education," he observed.
Professor Danquah was speaking at a panel discussion at the University of Ghana to mark Farmers' Day. Under the theme "Building Integrated and Resilient Food Systems in Ghana".
The West African Center for Crop Improvement, which trains plant breeders and develops improved seeds for farmers, was established at the University of Ghana with funding from AGRA about 14 years ago.
Professor Danquah called for more investment in agriculture-focused research.
"If our efforts to transform agriculture are not underpinned by attempts to forever nurture graduates who can innovate to transform the fortunes of the country, we will see that in a short time, the transformation we started ago some time will be truncated", he noted.
"It's because we wouldn't have the quality scientists who would continue to supply the varieties that we so urgently need because we have to forever change the varieties that we have," Professor Danquah noted.
"We can assure you of our commitment to partnering to rethink AGRA's new strategy. I believe AGRA's new strategy will be well informed and WACCI will be a key partner in the conversations that will lead us to 2030," he added.
Established in 2006, AGRA is an African-led, Africa-based institution that places smallholder farmers at the center of the continent's growing economy by transforming agriculture from a solitary struggle to survive into one that thrives .
"Working with partners, the organization is catalyzing and supporting inclusive agricultural transformation to increase incomes and improve food security for 30 million farming households in 11 African countries.
"Juliette Lampoh, AGRA Ghana Country Manager, who also spoke at the event, AGRA will continue to invest in smallholder farmers to further strengthen the continent's food security.