African government tasked with increasing agricultural research and extension spending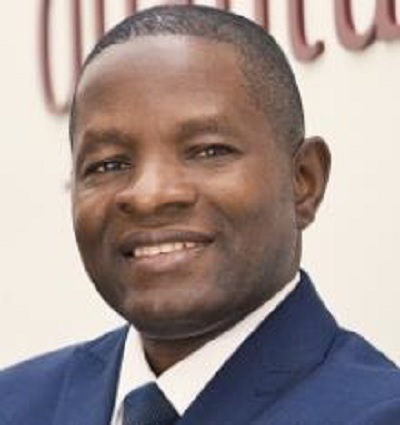 African governments have been tasked to increase spending on the development and extension of agricultural research in order to build sustainable and resilient food systems on the continent.
The Senior Director of the African Development Institute (ADI), Professor Kevin Chika Urama, said so during a virtual media briefing to mark the start of the 11th Green Revolution Forum Summit in Africa (AGRF) 2021 in Nairobi, Kenya, on the theme: Recovery and Resilient Food Systems".
The summit kicked off on September 7, 2021 in Nairobi, Kenya, virtually bringing together nearly 7,000 participants, including African presidents, ministers of agriculture, agricultural stakeholders and experts to discuss ways in which the continent can transform food systems and accelerate progress towards the eradication of hunger and poverty.
Urama said the need for increased spending is to honor the Maputo declaration in which they agreed to commit 10% of national budgetary resources to the agricultural sector.
According to him, this will help the continent become less dependent on what comes from outside in order to take the lead in terms of Africa-led agricultural productivity growth on the continent.
Speaking on the 2021 Africa Agriculture Status Report (AASR), a report which aims to address the challenges and opportunities in building sustainable and resilient agrifood systems on the continent, Urama quoted the report saying, "Sub-Saharan Africa has experienced a rapid growth rate in agricultural production since the year 2000.
He said: "Our production increased by 4.3% compared to 2.7% in the rest of the world. But this production growth has been largely driven by area expansion, growing more crops on more land and more than 75% of this reported growth comes from this expansion while 25% comes from the growth in productivity.
He said the status report aims to identify concrete strategies for building sustainable and resilient agricultural food systems in Africa.
He however reiterated the need to marry both agroecological principles, modern green revolution technologies, input systems among others to ensure sustainability and also.
"Over the next 10 years, we need to move from output-driven agricultural production growth to productivity-driven agricultural production growth, this comes from knowledge, capacity, technology and type of tools that we use in our agriculture in the future.
"We need to build locally adapted technologies, local institutions to be able to do agriculture in a way that will focus on productivity-led growth," he added.
Furthermore, the Vice President of the Alliance for a Green Revolution in Africa (AGRA), Dr. Fadel Ndiame, noted that Africa has made a lot of progress in increasing production. way of thinking about the performance of the continent not only in terms of agriculture but also of the food system.
"We need to stick to the whole value chain from production, processing and consumption in order to produce better quality food."
He however called for the need for smallholder farmers to have access to knowledge about agricultural practices so that they know exactly what the soil requires.
"We need major innovations, investments in irrigation and also to have an accessible market.
"COVID-19 has created a major shock that has given us an opportunity in Africa to rethink the way we do agriculture. Because of the lockdown and border closures, the global food chain has been disrupted," he said.
Further, the Acting Director General of AGRF, Ms. Jennifer Baarn, said, "The AGRF 2021 Summit is critical for the development of agriculture and food systems in Africa.
"However, if we don't move forward with the commitments we're making today and throughout this week, we won't get to zero hunger.
"As Africa reels and rebuilds from the impact of COVID-19, reconstruction efforts must include smallholder farmers, youth and women as they make up a significant percentage of Africa's population. Our discussions must be inclusive and our plans below must be achievable.
AGRA Board Chairman, HE Hailemariam Dessalegn, said the summit marks a watershed moment for the transformation of the continent's food systems.
"The transformation of agriculture in Africa will only happen if we collectively decide to take forward past commitments. We know the binding constraints that have impeded progress in achieving national and continental agricultural priorities.
"This summit brings us together to collaborate and hone our leadership and technical skills to address the implementation challenges of the sector.
"By auctioning commitments and discussing challenges on our path, we can partner to empower African communities."
YOU SHOULD NOT MISS THESE NIGERIAN TRIBUNE HEADLINES
African government tasked with increasing agricultural research and extension spending
We haven't had a water supply for months ― Residents of Abeokuta
Despite the huge investment in the water sector by the government and international organizations, water scarcity has become a permanent nightmare for the people of Abeokuta, the capital of Ogun State. This report reviews the lives and experiences of residents in getting clean, safe and affordable water amid surging COVID-19 cases in the state…African government tasked with increasing research spending agriculture, extension African government tasked with increasing agricultural spending research, extension